What We're All About
About Us
Wise Education Abroad Studies has been a pioneer in helping the students to choose a suitable university from last 8 years.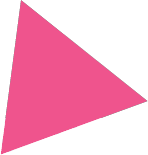 With our result oriented and client centric service, we stand out in the market.
We do not leave our students alone, throughout their stay abroad while doing MBBS or any course.
Our aim is to develop an unbroken medium between India & other countries. Using these channel students should be able to visit different countries for higher education. All the aspirants should get meaningful and quality education at affordable cost.
Our vision is to serve the country by making Education accessible for all. Also towards creating awareness among Indian students about the opportunities which are available in technical specialties and in MBBS, MD in abroad.
Why Choose Us?
Our team of advisors is ready to support you at every step of your study abroad journey. Our services are 100% free for students like you because we're funded by universities.
Wise educartion has a long and storied history in the world of Education Consultancy. We have been pioneers in the industry for many years and are known for taking constructive steps. We are very proud of our achievements and all the people who led us here.
start with a small service
Our parent company started to lay down the stepping stones of the institution we are today. They began guiding, helping and assisting students by providing them career counselling.
starts the company
Our parent company starts its operations with the head office in Odisha. It has been a story of success till now with the company growing and diversifying every year. They had no idea how far they would go, they weren't even sure that they would be able to survive for a few years. What drove them to start the company was the understanding that they could provide a service which will help the students in a way no one else can.
up for the challenge
Our parent company starts the process of sending its first students abroad. It was a great year as they managed to exceed all expectations and set a new benchmark in quality service.
Wise Education Group
Writing a new chapter in the history, WISE EDUCATION GROUP with its head office in Bhubaneswar, Odisha. Under the tutelage of our parent company, we had a successful year where we tirelessly helped students who got admission through us from all over the country.
new office
Building up on our success in the first year, Wise Education Group inaugurated it's branches in 6 different states across the nation. We hope to serve the students for years to come and grow together with the